[et_pb_section background_color="#c6cfdc" inner_shadow="off" parallax="off" parallax_method="css"][et_pb_row][et_pb_column type="2_3″][et_pb_text admin_label="Text" background_layout="light" text_orientation="left"][/et_pb_text][/et_pb_column][et_pb_column type="1_3″][et_pb_text admin_label="Text" background_layout="light" text_orientation="left"]
Ken Malo
Broker/Co-Owner
303.331.4503
kmalo@rmcherrycreek.com
Follow Ken for Real Estate Tips & News
[/et_pb_text][/et_pb_column][/et_pb_row][et_pb_row][et_pb_column type="4_4″][et_pb_text admin_label="Text" background_layout="light" text_orientation="left"]
Ken hails from the great state of Colorado, a true native, a graduate of the University of Colorado (BA, Economics), and has been involved mainly with residential real estate for over 30 years.  He has also sold land, apartments and multi-family properties.
After a short stint in banking and construction, Ken joined RE/MAX in the mid '70's and has weathered all sorts of real estate markets from the crazy 18% interest rates of the mid 80's, the regional economic slump of the late 80's, and the go-go market of the 90's.
He has sold hundreds of homes and condos in the Denver metro area and is especially familiar with the central and southeast Denver markets including Bonnie Brae, Congress Park, Country Club, Cherry Creek, Hilltop, Park Hill, Lowry, Stapleton, Capitol Hill, Crestmoor, University Park, Southern Hills, Cherry Hills Heights, Washington Park, Platt Park, Belcaro, Montclair, Mayfair, Cherry Hills Village, Greenwood Village, Littleton and Englewood.
He has a wide range of experience in the Metro Denver residential market with all types of property ($50,000 to $5,000,000), has been one of the top agents in his office for the last 10 years, and has received various sales awards (Denver Board of Realtors Annual Roundtable, RE/MAX 100% Club, RE/MAX Platinum Clubs (Top RE/MAX honor) and RE/MAX Hall of Fame (Lifetime RE/MAX honor).  You can bank on his expertise to do an excellent job for you.
Working day and night to deliver results. Since the market never rests, neither does he.  Call Ken for great real estate service.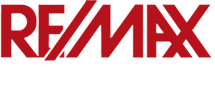 Since 1982 RE/MAX of Cherry Creek has been years welcoming families home…and opening doors to new beginnings. They attribute their success to devoting time and energy to building strong customer relationships. 
.
.
Contact Ken for advice or a consultation.
[vCitaContact type=contact width=500 height=400]
[/et_pb_text][/et_pb_column][/et_pb_row][/et_pb_section]