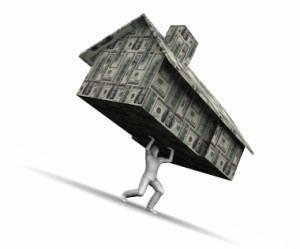 There's no question the real estate industry is continuing its comeback from the 2008 recession. In my previous blog I shared how 2014 allowed the recovery to strengthen. But what about the challenges we faced? Here are the factors that held back the housing market's progress:
Tighter Standards And Pre-Qualifications
In order to limit risks, new overlays were added to mortgage qualifications. More households had a difficult time capitalizing on the historically low mortgage rates. As the range of acceptable FICO scores narrowed, lenders saw their potential population of buyers cut almost in half. Therefore mortgage credit availability did not grow in 2014.
Lighter Supply Of Inventory
Supply certainly did not outpace the demand for homes (even though there was an increase in inventory). Year over year we've continued to see the monthly supply of new and existing homes remain below normal levels.
Lowest Level Of First-Time Buyers
The National Association of Realtors reported the number of first-time buyers dropped to its lowest in over twenty years. "But the first-time buyer share is showing signs of modest improvement by the year-end," said Lawrence Yun, NAR Chief Economist. New policies were introduced at the end of 2014, such as low down-payment programs and revised regulations for lenders. So analysts expect an increase in first-time buying transactions in 2015.
Higher Rental Prices
2014 had a record-breaking number of more renters, making it an inflationary concern among real estate experts. On a national level it looks like rental prices will continue to rise.
Home Building Remained Low
While the demand for home-buying grew, there was barely an increase in new single-family properties. In both 2013 and 2014, new build sales stayed far below normal share levels (at 9% instead of the standard 16%). New home prices increased significantly as well, which limited the demand.
All of these issues plagued the Denver metro market in 2014 as well. However with a substantial increase in new developments and policies for first-time buyers, let's hope for greater inventory and a more balanced market!
Be sure to read my blog about the housing recovery's strengths.
Feel free to contact me with your questions or requests.
Ken Malo
303-331-4503
kmalo@rmcherrycreek.com
source: http://news.move.com/index.php?s=20295&item=122751