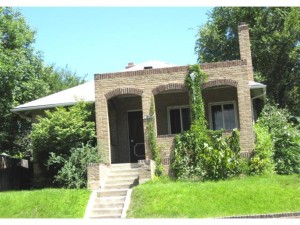 1342 S CORONA St, Denver, CO 80210
3 Bedrooms & 1 Bathroom
Washington Park
Unusal vine covered cottage on hillside. French doors and windows, wood floors, wood fireplace, large rooms, center hall plan with 3 mainfloor bedrooms with good sized closets. Kitchen and bath have had some updating but just waiting for your eagle eye. Handyman's haven, plenty of interesting projects to keep you involved. Basement has original exposed brick walls and has 5 distinct rooms. Great size and square footage for the price. Lots of options: remodel, pop-top or scrape. Good sized and potential mountain views.
Click to see more pictures.
Ready to buy or sell a home?
Learn more at http://www.kmalo.remaxagent.com/
Or contact me for advice or showings:
Ken Malo
303-331-4503
kmalo@rmcherrycreek.com